A Different Forest
is a fantastic site that everyone should check out! Per their
Facebook page
, they are "a fun fan community for the Twi-verse, and it's open to everyone: lovers, ranters, writers, readers, chatters, photo-mongers, artists, enthusiasts, filmmakers, movie-goers, gossipers, vampires, werewolves, humans, hybrids, Volturi, demon-spawn, grouches, groupies, grumps and even gripers." Follow them on
Twitter
, too! There is always something new and fun to be enjoyed at
A Different Forest
! And be sure to check them out on Tuesdays for 'Pimp Your Fic Recs' if you're searching for the next great read.
Fan Fiction Frenzy
is a new site to share and read all alternate types of stories for your favorite books, movies, or television shows. The doors are open and they want those stories! They want those readers! They also offer MA-rated stories - without fear of repercussion!
'
FanFictionFrenzy.net
is the premiere place to come if you are looking for an alternate look at your favorite book, movie or television show. It's the place for authors to share their imagination and passion with all of us, and where the reader can get lost in fantastic and well written fan fiction. We accept all types of Fan Fiction, but we know what readers want, so if you have a Twilight vision you want to share with us, please consider posting it here.'
So, please, go explore this site, take a look at the blog, read the guidelines, sign up, and submit those stories! Also, don't forget to follow on
Twitter
for updates on what they're doing!
Jasper & Emmett Hotline of Hotness
specializes in the hotness of Jasper Whitlock Hale/Jackson Rathbone and Emmett McCarty Cullen/Kellan Lutz! Here you will find teasers and trailers to
Jasper's Sex Kitten
's fics on FanFiction.net and FanFictionFrenzy.net. She also posts recommendations and reviews to stories she loves. So, go and check her out, and follow her on Twitter at
@Jaspersexkitten
!
Jasper's Naughty Girls
showcases those stories that portray the men of Twilight as DARK...yum! It's all about those dominant, powerful, sexy, irresistible men! They offer various segments and they just ran a contest called
Showcase Your Dark Side Contest
. The deadline was March 1, 2010 - Voting began March 3rd.
Also, be sure to follow them on
Twitter
!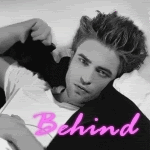 Les Femmes de Twilight
is a blog that focuses on all of the women of Twilight. The do reviews and recommendations, and they have some steamy pics they like to post.
Les Femmes
will be hosting contests in the future, so be on the lookout... Please follow them on
Twitter
!
My Vamp Fiction
"is an open community that encourages fun, intelligent discussion about all things Vampire and Vampire-related."
Their goal is "to not only provide a one-stop shop for fans to discuss books, music, movies & television series within the Vampire fiction genre (and to some extent, the Paranormal fiction genre as well), but also to inspire creativity through fan fiction, music & art." Please follow on Twitter at
@myvampfiction
!
My Vamp Fiction is currently hosting The Vampire Diaries Fanfiction Challenge, so everyone can get their fix since the series is on hiatus right now. Submissions will be accepted until March 30th and on April 1st readers will be able to vote until April 8th, with the winner announced on April 9th. There will only be one winner: Reader's Choice. Please see the site for more information and requirements.
The
Indie TwiFic Awards
are back! The
ITA
was created to recognize the best up-and-coming or under-recognized Twilight Fan Fiction stories out there. The final round story announcement is up! Please go check the list. You can follow them on Twitter at
@TheIndiesTwific
. The
ITA
schedule is:
First round of voting: 2/20 - 3/2
Final round story announcement: 3/4
Second round of Voting: 3/15 to 3/24
Winners announced: 3/28
We love
The Lazy Yet Discerning Ficster
for many reasons - their essays and recs - but what stands out to us is their well-known Character Exploration series! If you have not already checked out this site, do so now. Be sure to check out their site in general, and most definitely their archived Exploration Series. Not to be missed... Also! You can follow
TLYDF
on Twitter now at
@tlydf
. Hop to it!
***The Lazy Yet Discerning Ficster was nominated for the Eddie Awards and Bellie Awards for Best Fansite. Voting is now closed and results will be posted mid-March!
The Little-Known Ficster
helps spread the word about stories that deserve more attention, as well as the authors who write them! All it takes is a little recognition for a story to soar. So, take a gander at what they, and other readers, have recommended recently, and enjoy! You can also follow them on Twitter
@ltlknwnficster
...
TwiFicNews
is the home of the Word of the Day, and it is also a place where you can both
submit
your contest or challenge and peruse their directory of current awards and challenges in the Fandom! If you have an event that you would like added to their calendar, email them at twificnews@gmail.com. They are a great source for the latest info in the Twi-verse, so be sure to follow them on
Twitter
!
The Twilight Awards
, of course, is the great and fantastic directory and calendar of all twific awards, challenges, and writing contests! You can ask them to highlight your contest as long as you provide all the appropriate information regarding your contest, and they are wonderful about
tweeting
it out there to all of their followers. You wouldn't believe the number of hits you will receive to your contest, and the more hits = the more entries = extra creativity within the Fandom! And, of course, if you are looking for a contest to enter, be sure to check out
The Twilight Awards
...there are so many different awards available to enter.
Twilight Fandom Gives Back
is a Fandom-wide initiative created to raise money for
Alex's Lemonade Stand
, a children's cancer research foundation.
FGB
will be holding its Eclipse edition this June. The new site is up, and it looks great! Be sure to follow
FGB
on
Twitter
so you are up-to-date with what's going on! Also, a note to
FGB
affiliates (new and old) - be sure to fill out their
Affiliate Form
in preparation for The Fandom Gives Back Eclipse Edition. Due to construction at their site, they have lost some of their previous affiliates.
Twilight FanFic Love
is another place you can get your recommendation fix! Also, Melissa is hosting a new contest called
That Breaking Dawn Contest
! It's all about Breaking Dawn's missing moments...so check it out and enter! It has to be a space filler or a scene in someone other than Bella's or Jacob's POV. Melissa even gives you ideas to choose from...very helpful! The contest runs until March 20, 2010.
The Twilight Muses
is a new site run by
Akyria
and
Gem
- aka The Twilight Muses (Shortbritches is no longer a Muse). They have new a new segment every day and a newly revamped blog! They also have something called The Muses' Stamp of Approval, as well as Muses' News. Give them some love and follow them at
@TwilightMuses
.
The Twilight Muses is hosting their first contest! It's called The Anon Whitlock Dust Contest! They want your Whitlock one-shots - whether it be Jasper, Peter, or Charlotte, or all three! (Guh.) Please see the site for more info, and you'll be able to read the submissions
here.
You can submit your entries from Feb. 26th - Mar. 28th.
Thanks again to all of our affiliates. If there is anything you'd like us to pass along in next week's segment, send us an email at
AlteredandSacrificial@gmail.com